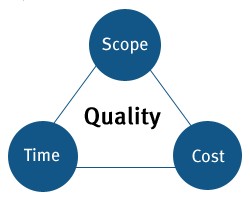 Companies, Organizations Website Links:
Here are a few of the companies, organizations, websites which I've worked with or I'm a member of...
* The links will open a new window.
Sam Crebbin - a mentor
FortisBC - ArcFM Implementation Project - Project Manager
Create Great Passwords - How to create easy to remember passwords that's hard for cyber criminals.
fuelcalculator.info - Fuel Consumption Calculator is a free tool that calculates your fuel economy in multiple formats e.g. miles per gallon, litres per 100 km.
Gallery 421 - Art Gallery based in Kelowna, BC
How to Speak Japanese - We Make Learning Japanese Easy & Enjoyable!
IDM Irrigation Design Management
Laundromatlocations.info - when you are traveling, do you need to locate a laundromat or laundry services for your dirty laundry?
New Home or Renovate . com - Connecting Buyers, Builders & Sellers from Coast to Coast
OSTEC - Okanagan Science and Technology Council (Previously Member, website no longer available)
PMI - Project Management Institute
Price Is Right Computers - computer hardware
Roger D. Arndt - Artist
RV Life Style Seminar - So... What is an RV Lifestyle?
Sanidumps.com - RV Dump Station Listings - When RV's have to go... (largest web site of RV dump stations for Rvers)
SEO Web Page - SEO Web Page Information tool (free) will help you with the frequency of the words and phases used on a web page for better SER positioning.
Silicon Vineyard Technology Region
TELUS IT Projects - Systems Analysts, Project Manager
TLC RV Services - mobile RV service
Stone Bear Gallery - Vance Theoret - Artist
Vogel Talks RVing - Living his dream, Rex Vogel is a Snowbird with a passion for RVing
Westbank & District Chamber of Commerce
The Western Lights Artist Group - Artists
Some the organizations may have changed their website since my last involvement with them or no longer have a website.
This site contains links to other Internet sites for the convenience of John Clarke Consulting users. John Clarke Consulting is not responsible for the availability or content of these external sites, nor does John Clarke Consulting endorse, warrant or guarantee the products, services or information described or offered at these other Internet sites.